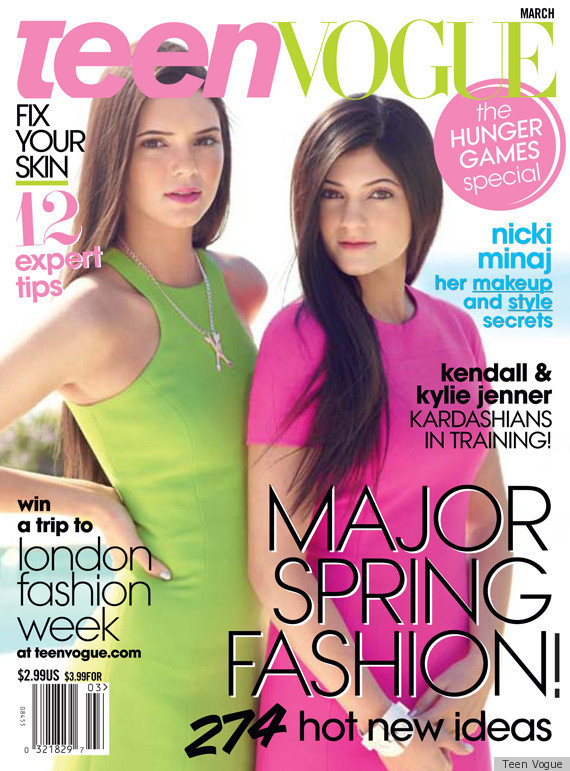 This just in! Kendall and Kylie Jenner have nabbed a spot on the cover of Teen Vogue for the upcoming March issue! In this exclusive preview, the rising sister duo look super cute--and age appropriate--in their fresh-faced cover looks for the magazine's spring fashion issue. Kendall wears an eclectic lime number while Kylie sports a bright fuchsia pink shift dress, both perfect fits for jumping into spring!
Whether you're a Kardashian lover or hater, this family is definitely still taking the fashion world by storm. As the rookies of the Kardashian empire, Kendall and Kylie--16 and 14, respectively--are making names for themselves as burgeoning "it" girls of young Hollywood. And although they've both been featured between the pages of Teen Vogue, this is their very first cover feature--way to go girls! With a tween jewelry line and reality t.v. series of their own all in the works, it's clear that the Kardashian-Jenner biz has no plans of slowing down. What do you think of Kendall and Kylie's Teen Vogue cover spot?
Posted by: Kameron S.
---